LivMate Software originated in 2020 cultivated from innovative ideas by Jason Corbett, a successful businessman, in Gippsland, Victoria. Having a previous trade background Jason understands the diversity of industry and how important it is to manage sites, assets, contractors and WHS compliance requirements.
LivMate provides a service that has been designed to assist your business with an increasing range of tasks and automated processes to organise information in useful and meaningful ways.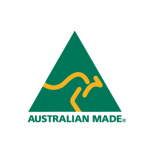 Australian owned and developed, LivMate Software is fully customisable to provide intelligent solutions for each specific business and allows users to capture, edit, and display geographic data.
"LivMate can be used in any location or business type and due to being an agile and independent business, is able to be modified to meet individual needs"

"LivMate lets you know who is on site and in which area, you can instantly locate personnel in the unlikely case of emergency, evacuation, or lockdown"